Kristin Oblander – President
Kristin Oblander is the President of The Oblander Group L.L.C., a prominent fundraising firm established in 1999 specializing in Democratic political campaigns, non-profit institutional and organizational fundraising. Named by "Campaigns and Elections" magazine as a "Rising Star in Politics 1998" Ms. Oblander has since built a solid reputation as one of the nation's top fundraising professionals.
Leading to the opening of her Midtown Atlanta-based firm, Ms. Oblander served as the Finance Director for the Roy Barnes for Governor Campaign. Under her direction, the 1998 Barnes campaign raised over $12 million, allowing for a hard-fought victory in the general election. Ms. Oblander's fundraising during the 2002 Barnes re-election established an all-time Georgia political record by raising over $22,000,000.
Ms. Oblander served as Southern Finance Director for the 2004 John Kerry for President Campaign. She also served as the Southeastern Finance Director for the Democratic National Committee during 2006, 2008 and 2010 election cycles. The region included eight states where she was responsible for staging events with President Obama, Vice-President Biden, DNC Chairmen Howard Dean and Tim Kaine, as well as numerous White House officials, Cabinet Members and surrogates.
Ms. Oblander has been a featured fundraising speaker at many national training seminars and conferences including: the White House Project, the Legislative Candidate Training for the Georgia Democratic Party, the Burris School of Government Candidate Training, the Stennis Center for Southern Women in Public Service, the Campaigns & Elections Political Training Seminar, the New Leader's Council and the National Center for Transportation Excellence.
Ms. Oblander has attended five Democratic National Conventions in official capacities including as a member of the DNC finance operation at the 2004 Boston, 2008 Denver and 2012 Charlotte Conventions, was elected an at-large delegate to the 2000 Los Angeles Convention, and served as the Georgia Arrangements Chair for the 1996 Chicago Convention.
Ms. Oblander holds a Bachelor of Science in Management at Georgia Tech and resides in Atlanta with her husband Bill Sengstacken. She serves as a founding board member of the National Association of Political Fundraisers where she currently serves on the Executive Board, as a member of the DNC's National Finance Committee, as a member of the NewPowerPAC Leadership Cabinet and on the board of the Alliance Française d'Atlanta. When not out on the campaign trail, she enjoys peace and quiet at her North Georgia Mountain home.
[contact-form-7 id="970″]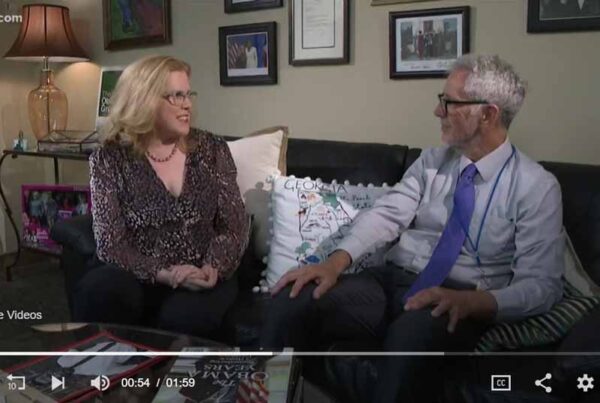 ...Candidates for next year's election are already raising millions of dollars in campaign money – and for races that are often an afterthought for voters. Totals from a June 30 fundraising deadline have begun to slip into public view now. Candidates are out…
From the AJC: Former U.S. Sen. Kelly Loeffler has had to refund millions of dollars in campaign donations, many to people who said they unknowingly signed up to make recurring contributions. Until recently, Loeffler used the same system of recurring…