The Oblander Group is often mentioned or featured in the press. Click on an image below to read the story and hear what people and the press are saying about The Oblander Group and its founder, Kristin Oblander.
Mar
28
Sat
John Lewis – Celebrating 80 Years

@ The Tabernacle
Mar 28 @ 6:00 pm – 11:00 pm
Please join Congressman John Lewis at The Tabernacle on Saturday, March 28th for his 80th birthday celebration.
This is a ticketed event.
$2,500 Gold Host PAC Donor (Host Reception and Floor Seating for Four Guests)
$1,000 Gold Host Individual Donor (Host Reception and Floor Seating for Four Guests)
$500 Silver Host PAC Donor (Host Reception and Floor Seating for Two Guests)
$75 General Admission (Seating In Sections 200 and 300)
$50 Young Professional or Senior Citizen (Seating In Section 400)
For assistance, please call Kristin Oblander at 404-873-3600, or email her at Kristin@TheOblanderGroup.com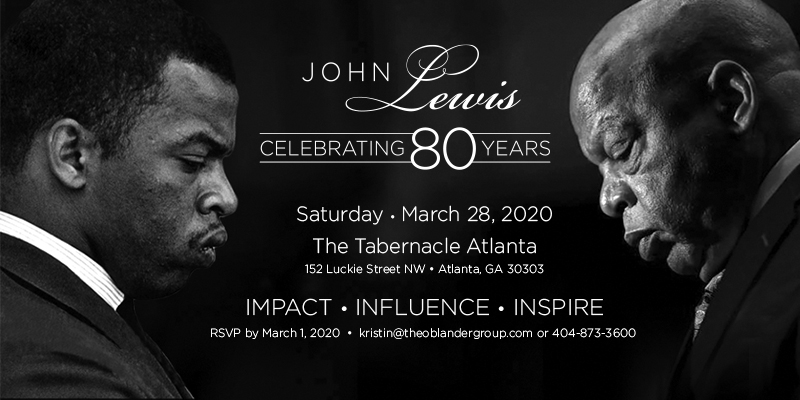 ....other potential contenders are rumbling about a run, raising the prospect of a jam-packed November ticket to fill the remaining two years of retired U.S. Sen. Johnny Isakson's term. And more competitors also means more competition for resources. "While there…
Thanks so much for 20 AMAZING years! Here are some photos from our anniversary party where clients past and present mingled with donors and supporters. The Oblander Group 20th Anniversary Party