Nonpartisan Political Fundraising
A Nonpartisan Political Campaign is one where the candidates are not identified as being a member of any specific political party. Typically, these types of contests are municipal races often found in Mayoral and City/Town Council races, as well in some statewide and municipal Judicial elections.
To be clear, these races are nonpartisan in the sense that there will be no party designation on the ballot.  Certainly, candidates thinking of running for office who might otherwise run as a Republican or a Democrat can certainly enter these contests.  But while there may be an advantage to not letting your first impression be made by party affiliation,  you're also not going to get any investment into your campaign based upon such an affiliation.
This is why hiring a proven Professional Political Fundraising Firm is crucial to the success of Nonpartisan Political Campaigns.
While The Oblander Group has its roots in progressive political fundraising, we welcome inquiries from any potential candidate. Should your political views and goals mesh well with ours, there is a good likelihood that we would be able to work with you. (This presumes that we would not already be working with another candidate in the same race, of course.)
Below is a sampling of clients we have worked with in nonpartisan races:
Kasim Reed, Mayor of Atlanta, GA
John Tecklenburg, Mayor of Charleston, SC
Natalyn Mosby Archibong, Atlanta City Councilwoman
Michael Julian Bond, Atlanta City Councilman
Sherry Boston for DeKalb County District Attorney
Keisha Lance Bottoms, Atlanta City Councilwoman
J. P. Boulee, DeKalb, GA County Superior Court Judge
Shondeana Crews-Morris, DeKalb County Traffic Court Judge
Hardie Davis, Mayor of Augusta, GA
Kevin Fitzpatrick for Brookhaven City Council
Kwanza Hall, Atlanta City Councilman
Brenda Muhammad for Fulton County Commissioner
If you would like to learn more about how The Oblander Group can help your nonpartisan political campaign, please complete the form, or call us at 404-873-3600.
[contact-form-7 id="970″]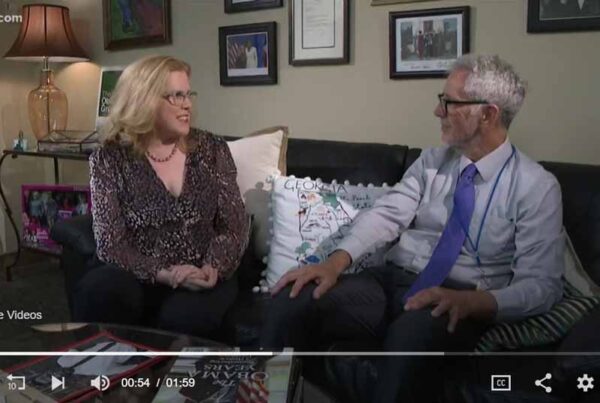 ...Candidates for next year's election are already raising millions of dollars in campaign money – and for races that are often an afterthought for voters. Totals from a June 30 fundraising deadline have begun to slip into public view now. Candidates are out…
From the AJC: Former U.S. Sen. Kelly Loeffler has had to refund millions of dollars in campaign donations, many to people who said they unknowingly signed up to make recurring contributions. Until recently, Loeffler used the same system of recurring…