Feb
19
Wed
Battleground 2020: A Democratic Perspective on Georgia's Emerging Electorate

@ The Garage at Tech Square
Feb 19 @ 10:00 am – 11:00 am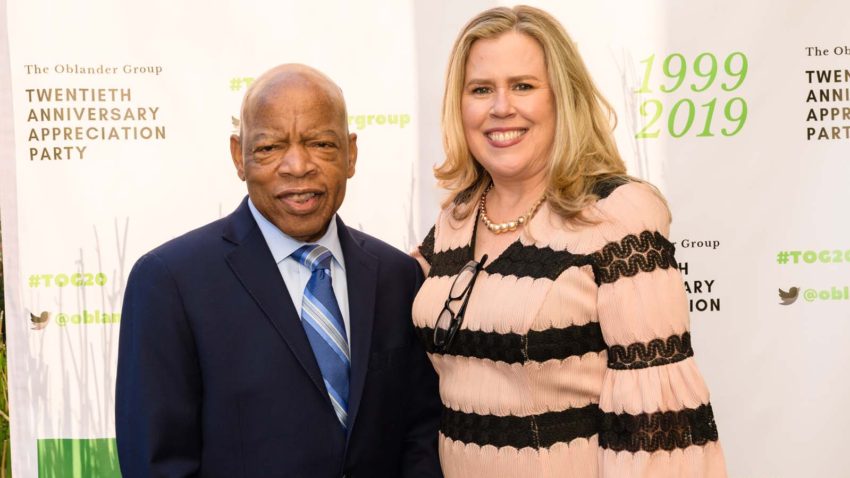 Panel Discussion "Battleground 2020: A Democratic Perspective on Georgia's Emerging Electorate"
Oblander Group Founder and President, Kristin Oblander, will be on the panel to discuss such topics as:
The State of play for Democrats in Georgia: lessons from '18 contests + look ahead to the competitiveness of this year's presidential race in the state + statewide races that are next up where Democrats can compete.
Candidate recruitment for Dems in Georgia
Messaging to swing voters/disaffected Republicans?
Voter protection efforts in the state/expanding the electorate for Dems.
Please note that this session is only open to attendees of The Reed Conference and Awards – details can be found here:
http://thereedawards.com/
Mar
28
Sat
John Lewis – Celebrating 80 Years

@ The Tabernacle
Mar 28 @ 6:00 pm – 11:00 pm
Please join Congressman John Lewis at The Tabernacle on Saturday, March 28th for his 80th birthday celebration.
This is a ticketed event.
$2,500 Gold Host PAC Donor (Host Reception and Floor Seating for Four Guests)
$1,000 Gold Host Individual Donor (Host Reception and Floor Seating for Four Guests)
$500 Silver Host PAC Donor (Host Reception and Floor Seating for Two Guests)
$75 General Admission (Seating In Sections 200 and 300)
$50 Young Professional or Senior Citizen (Seating In Section 400)
For assistance, please call Kristin Oblander at 404-873-3600, or email her at [email protected]